DISCOVER SERRE CHEVALIER AND STAY AT OUR HOTEL IN SAINT-CHAFFREY
THE ULTIMATE SKI DESTINATION FOR SKI ENTHUSIASTS
Serre Chevalier stands as an exceptional mountain destination situated in the French Alps. Nestled within the Guisane Valley, this renowned ski resort offers a breathtaking natural backdrop and a myriad of activities that cater to all seasons.
Located in the Provence-Alpes-Côte d'Azur region and in proximity to the Italian border, the resort encompasses several charming villages, including Saint-Chaffrey, where our hotel, Le Prorel, is situated. This authentic village, boasting picturesque alleyways and a rustic mountain allure, provides an ideal setting for embracing serenity while enjoying convenient access to the ski slopes.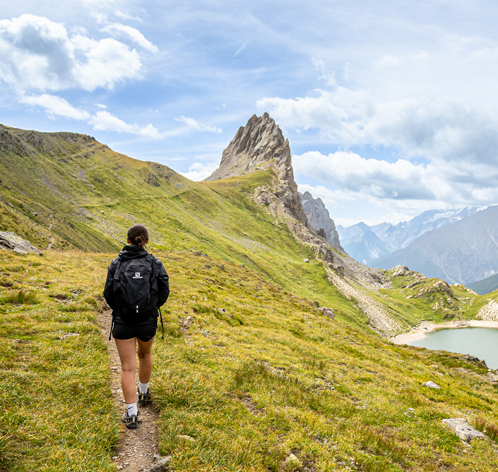 The Serre Chevalier resort offers an extensive ski area that delights skiing
enthusiasts, from beginners to seasoned skiers. With over 250 kilometers of diverse and well-maintained slopes, there is something for every skill level and preference. Moreover, the resort enjoys exceptional sun exposure due to its south-facing orientation, allowing for full enjoyment of mountain pleasures.
Yet, Serre Chevalier transcends the winter sports experience. During the summer, the resort transforms into a true haven for outdoor enthusiasts. Hiking, mountain biking, climbing, paragliding, rafting… The range of activities is boundless. You can
also immerse yourself in the cultural richness of the region by visiting nearby villages, exploring hiking trails, or relaxing in the thermal baths of Monêtier-les-Bains.
For your stay in Serre Chevalier, our Le Prorel hotel stands as the ideal choice.
Located in Saint-Chaffrey, it boasts a prime location just minutes away from the ski lifts. This grants you effortless access to the ski slopes, allowing you to make the most of your stay. Our hotel offers comfortable and well-equipped apartments, a warm reception, and attentive service.
Book your Serre Chevalier getaway today by calling us at +33 6 95 39 12 37 or via email using the online form, and let yourself be captivated by the splendor of this exceptional mountain resort. We look forward to welcoming you to Le Prorel hotel and ensuring an unforgettable stay for you.